Your Journey in Doss
Ever wondered how it would be, to work in a start-up that is geared toward greatness? That too, a blockchain gaming start-up? At Doss Games, you get exactly that and more.

Get attractive salaries, stock options, and full ownership at Doss!

We will teach you entrepreneurship, leadership, culture building, long-term vision strategy, how to handle failures, and everything you need to shape your career like a Boss. Trust, we have built these multiple times in our careers.

Here, you aren't just employees - you are leaders! Doss Games is driven entirely by its developers, and we put you at the front and center of every decision we make!

We also encourage you to take your entrepreneurial ideas to the world. Start out on your own right from Day 1 at Doss, and be a part of a network of investors from Harward, the IITs, IIMs, Stanford, and more! Check out our Doss internal funds for aspiring founders
https://mukulsharma.info/

You get everything to help you excel at Doss - including Macbooks/laptops. We don't mind if you bring your own gaming consoles (PS5 or Xbox X, no judgments here!)

Work in a healthy community of like-minded blockchain enthusiasts - no corporate politics, only growth.
Life at Doss
Tired of corporate drudgery? Do you feel like your talents are better suited at a place that values creative problem-solving, open communication, and game-changing endeavors?
Then, you'll be right at home at Doss! Imbibe the cool factor of working at a start-up - and mainly, a blockchain gaming startup! Be a part of the next big thing in the gaming industry!
And, do you want to be a part of the next thing in gaming technology?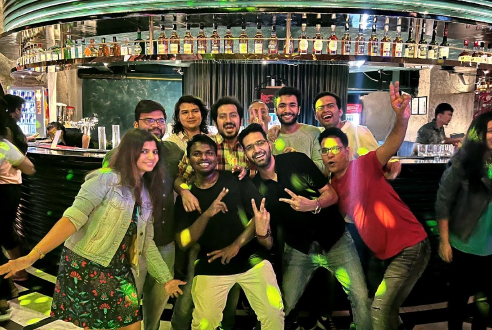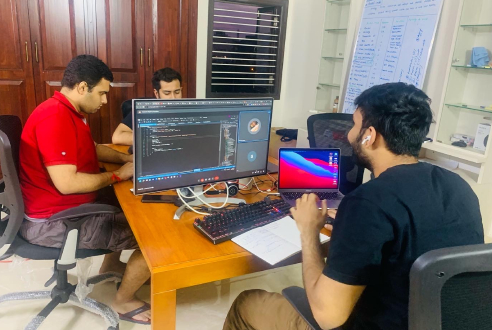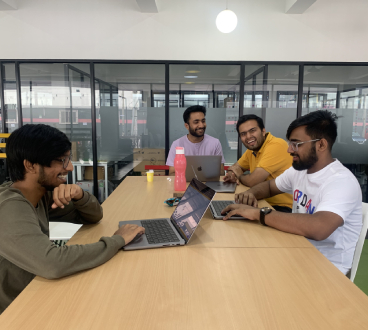 Open Positions
Didn't find a suitable position?